Chair's Message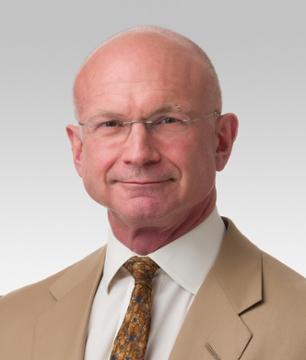 Welcome to the website for the Department of Otolaryngology – Head & Neck Surgery at Northwestern University Feinberg School of Medicine. Within this site you will learn more about our educational opportunities and the research being done within our department and  meet the faculty physicians that teach and practice out of Feinberg-affiliated hospitals and patient care facilities.
The Northwestern Memorial Hospital Otolaryngology Division has been home to some of the most famous and nationally prominent specialists in the country. We are dedicated to maintaining this rich tradition with cutting-edge programs in the full range of the specialty, including:   
One of the Largest U.S. Programs for Management of Chronic Rhinosinusitis (CRS)
Annually, we see approximately 10,000 patients with sinusitis and perform over 1,000 sinus surgical procedures using state-of-the art technology. The collaboration with the Division of Allergy allows for the most comprehensive and time-efficient clinical evaluations, highlighting our "Patients First" philosophy. In addition, in partnership with the Division of Allergy, we have received over $15 million in research grant support from the NIH to study all aspects of CRS allowing us to offer patients the most innovative treatments available. These new options include several FDA- and industry-sponsored trials to evaluate drug-eluting implants as well as biologics, the latter heretofore only available for asthma.
A Market-Leading ENT/Neurosurgery Team Focused on the Minimally Invasive Removal of Skull Base Tumors Through the Nose
This experienced group of senior clinicians has worked together for over nine years, by far the most experienced and durable collaboration of its type in Chicago.
One of the Few Head & Neck Cancers in the U.S.
The program continues to thrive under the leadership of Sandeep Samant. More than any other disease, head and neck cancer requires constant interplay between a number of different specialties to achieve high patient outcomes. Collaboration paired with major research strides like the development of our tumor bank, and growth of our precision medicine program for head and neck cancer patients allows us to keep pushing for advanced treatments.
Growing Otology, Laryngology & Pediatric Programs
In particular, the research programs in hearing, speech and language are the recipients of multiple NIH grants allowing us to offer the best, most up-to-date treatment options for our patients.
Currently, Northwestern Memorial Hospital is ranked as the No. 1 hospital in Illinois by U.S. News & World Report and is ranked in the top 20 for adult specialties. The Feinberg Department of Otolaryngology - Head & Neck Surgery is similarly ranked in the top 20 in NIH grant funding for Otolaryngology-related research.  This represents substantial growth over the last five years and reflects our commitment to clinical and academic excellence.